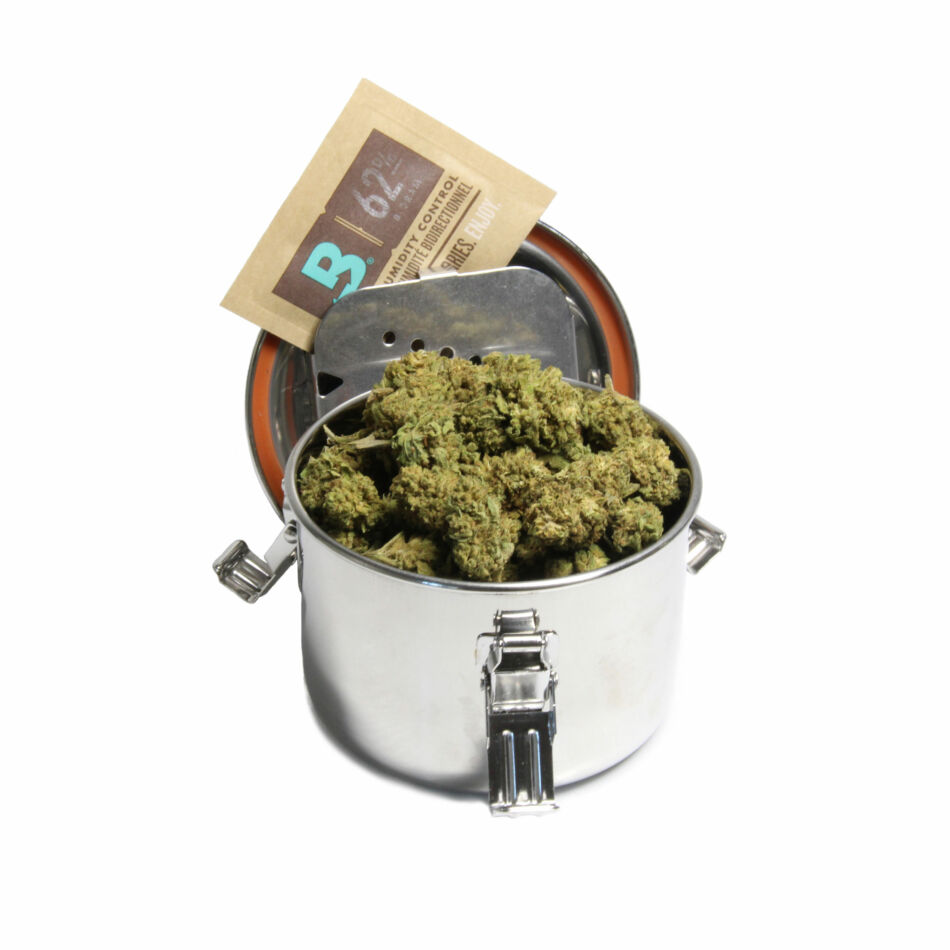 Composition
1x CVault petit Int. dimensions (w x h): 8×4 cm.
1x 4 grams 62% Boveda inclus.
Precautions for use
Do not open the Boveda pack. It is to be inserted as is in the compartment provided for this purpose under the CVault cover. Do not ingest the Boveda pack.
CVault + Boveda
Optimum conservation of your hemp
In order to enjoy your hemp flowers for the longest possible time, their preservation method is essential.
– Keep your flowers away from the light of the ambient air.
– Maintain a humidity of 62% during the whole storage period.
CVault + Boveda is the best solution on the market to maintain these conservation criteria.
Content of
maintained
Capacity: 10 to 15 grams of Chill or Treem
3D Secure Payment
Fast and insured delivery
Hotline +33 1 71 60 48 31
Member of the French Hemp Trade Union