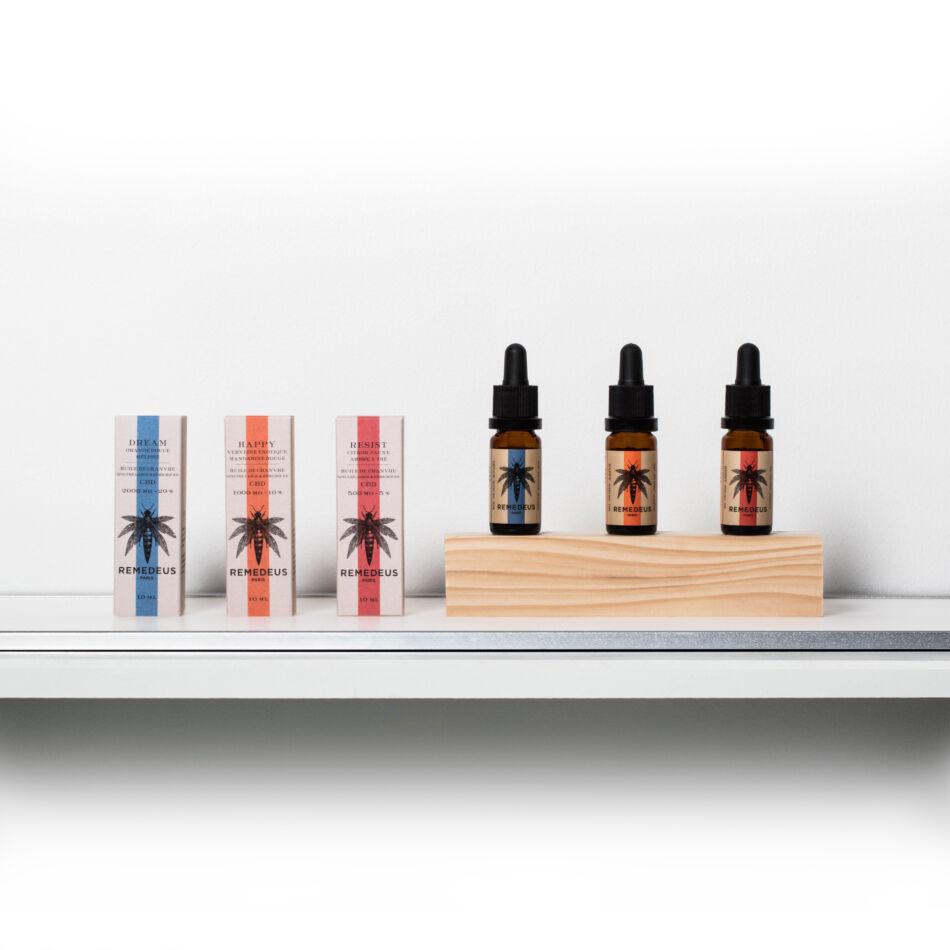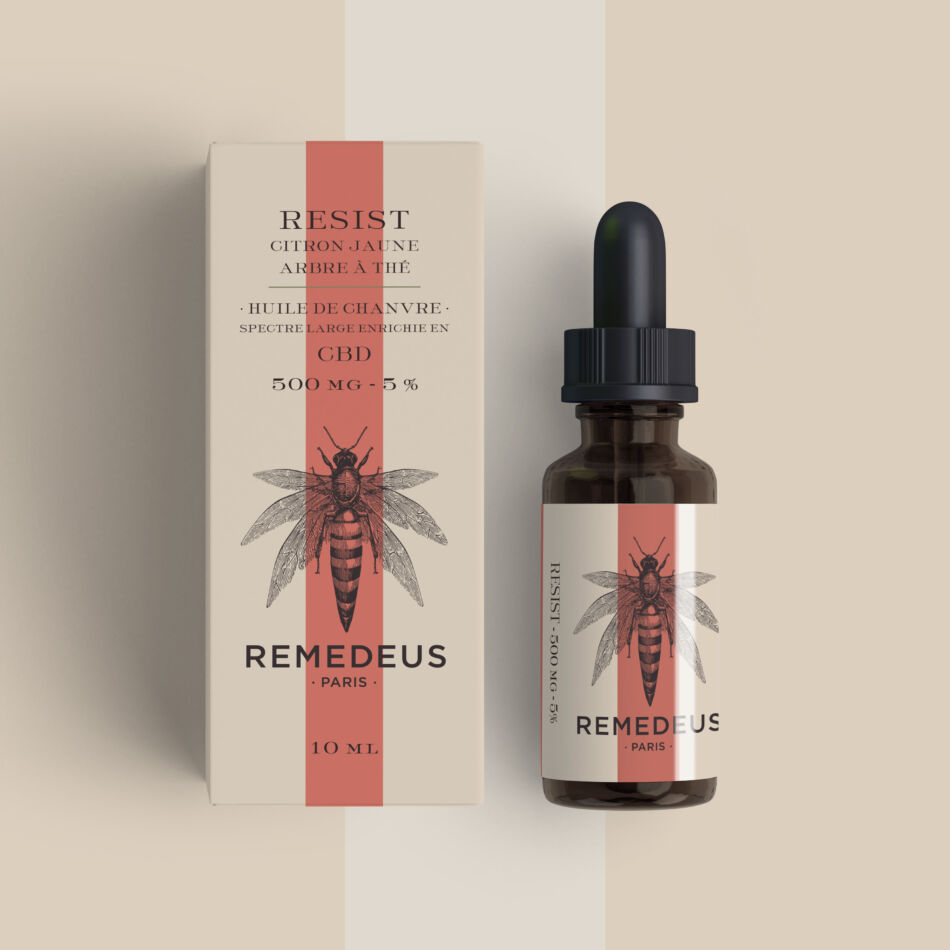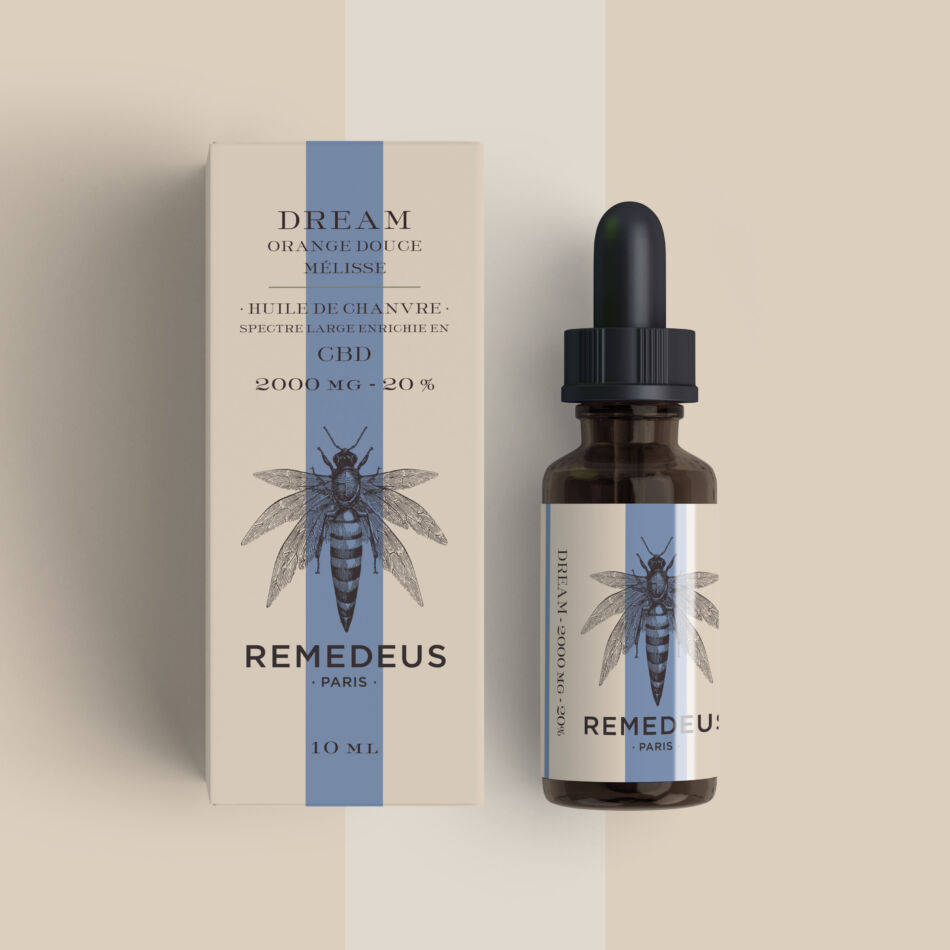 Composition
MCT coconut oil
Cannabis sativa L hemp oil and extract (CBD): 5% / 10% / 20%
Essential oils of yellow lemon & tea tree / exotic verbena & red tangerine / sweet orange & melissa.
Precautions for use
Not recommended for under 18 years old, pregnant and breastfeeding women & people under treatment.
Lockdown Kit
Fight the blues
CBD oils
Remedeus "Lockdown Kit" contains three of our formulas with various CBD dosages to bring you calm and serenity.
Resist to strengthen your natural defenses, Happy to keep your morale up & Dream to improve the quality of your nights
Content of
from 500 to 2000 mg
A 10ml REMEDEUS bottle contains approximately 250 drops.
3D Secure Payment
Fast and insured delivery
Hotline +33 1 71 60 48 31
Member of the French Hemp Trade Union