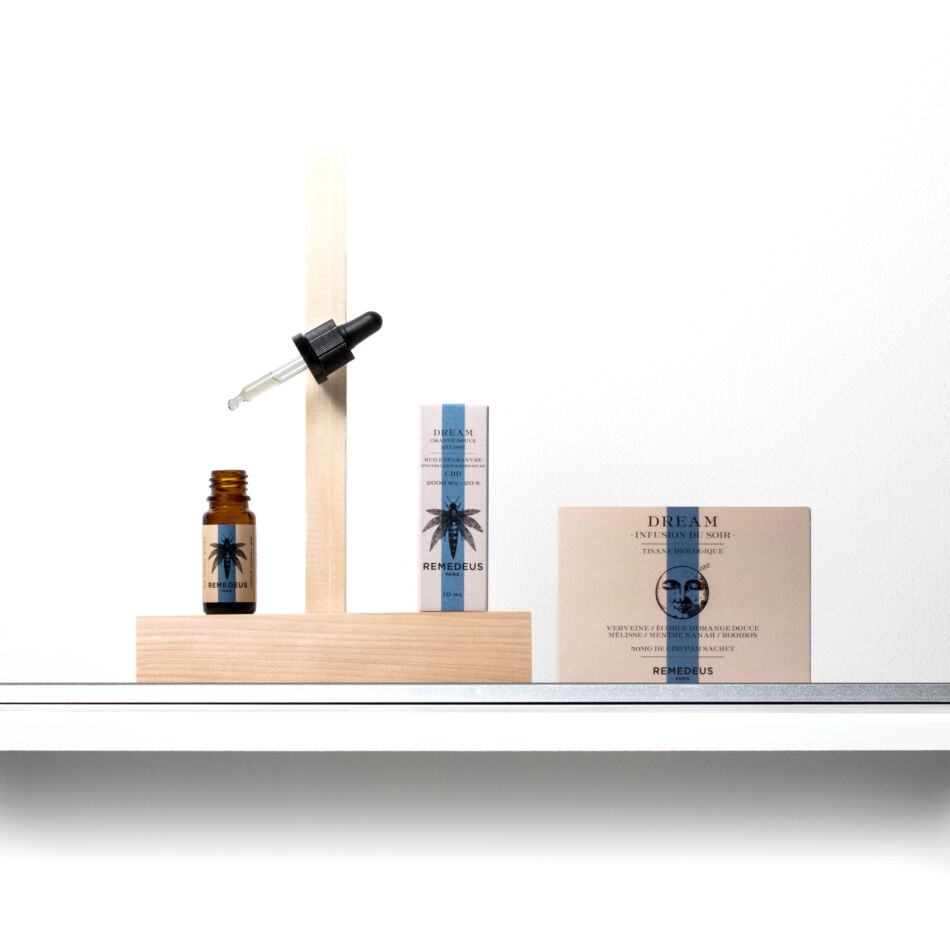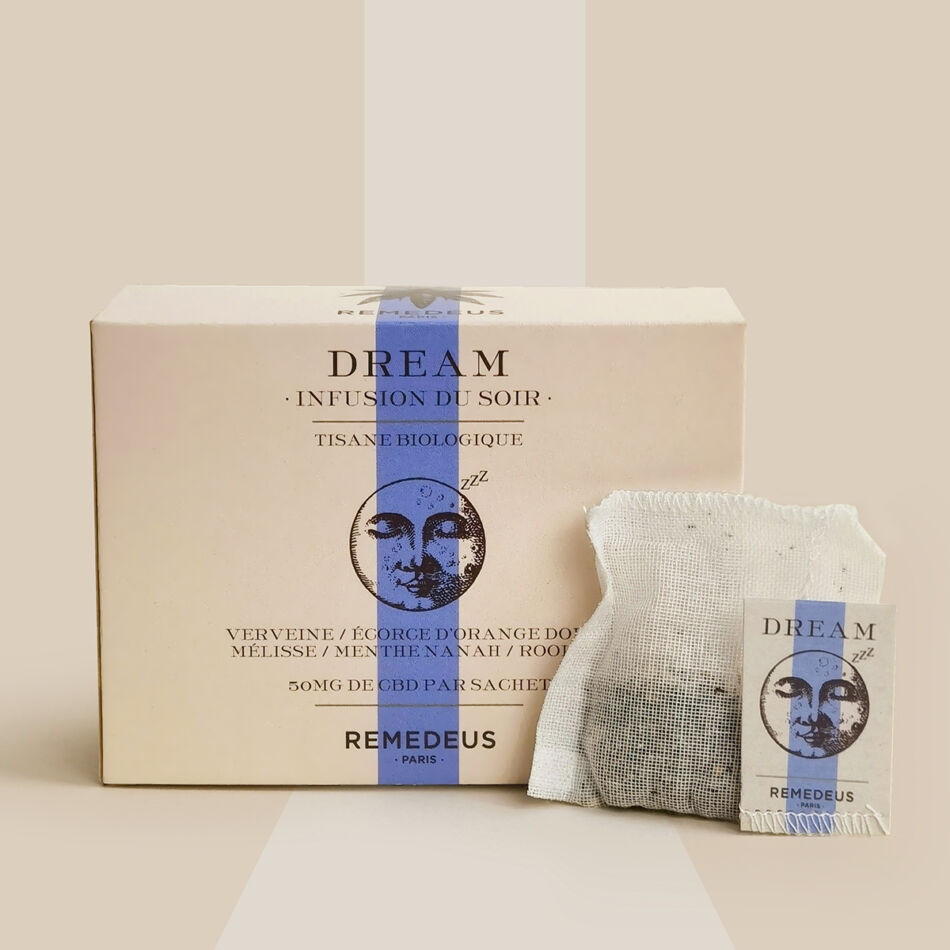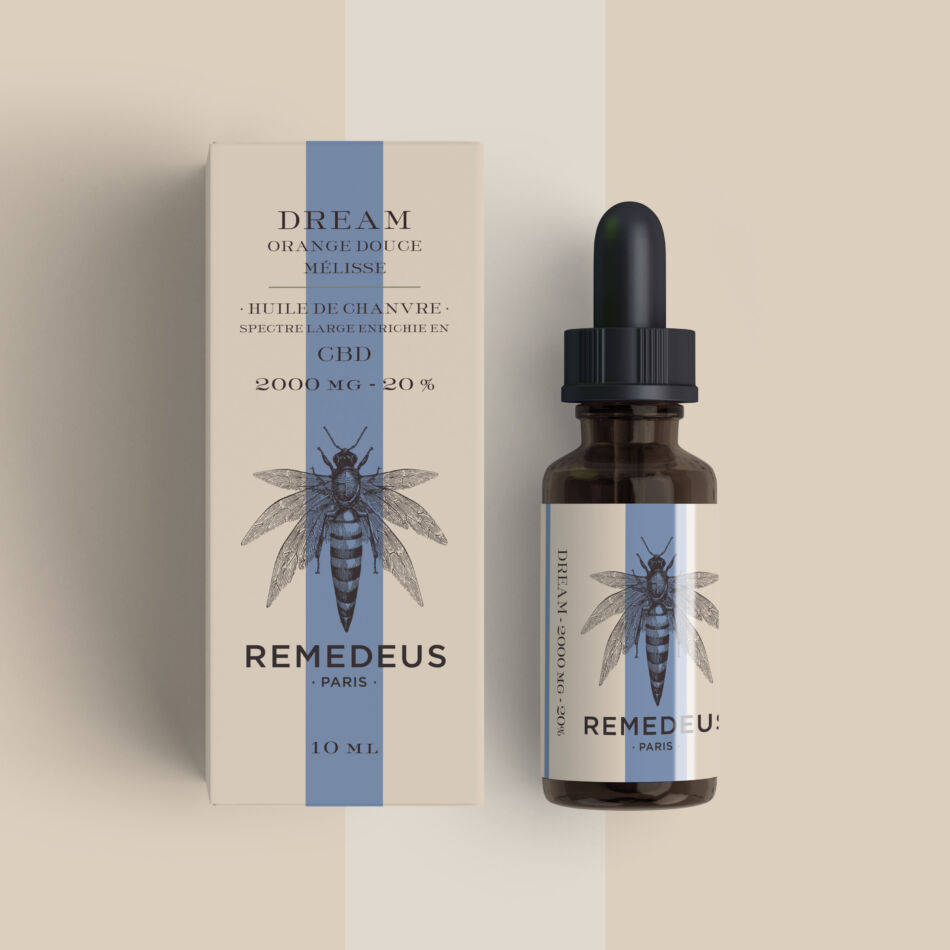 Composition
Coconut oil MCT
Hemp oil cannabis sativa L and hemp extract (CBD): 20%.
Scented Verbena
Sweet orange peels
Melissa
"Nanah" Mint Mild
Rooibos
Précautions d'usage
Déconseillé chez les moins de 18 ans, femmes enceintes et allaitantes & personnes sous traitement.
Night Night
Quality Night
Herbal tea / CBD Oil
Our Night Night pack is made up of a CBD-rich DREAM evening tea and Remedeus DREAM oil with 20% CBD.
Take your herbal tea in the evening to create your ritual, a moment to yourself and a dose of DREAM oil 20 minutes before going to bed.
Night Night is your best ally for a quality night!
Content of
CBD
25mg to 2000mg
A 10ml REMEDEUS bottle contains approximately 250 drops. A box of REMEDEUS herbal tea contains 10 pouches.
3D Secure Payment
Fast and insured delivery
Hotline +33 1 71 60 48 31
Member of the French Hemp Trade Union