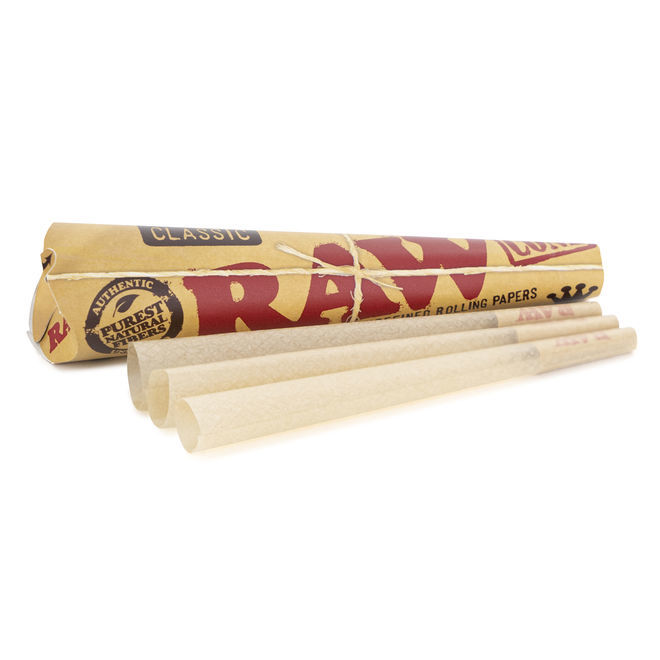 Composition
Unbleached natural vegetable fibers.
Natural and organic acacia gum.
Precautions for use
Not recommended for use in children under 18 years old, pregnant and breastfeeding women & persons under treatment.
Pre-roll RAW
King size
Paper weight 14 g/m²
RAW precision pre-rolled cones are made from RAW's classic unbleached natural paper and are ready for easy filling. RAW rolling paper is of high quality, contains no additives and is environmentally friendly. Our cones improve your experience with every use.
Content of
maintained
3 RAW cones per package.
3D Secure Payment
Fast and insured delivery
Hotline +33 1 71 60 48 31
Member of the French Hemp Trade Union