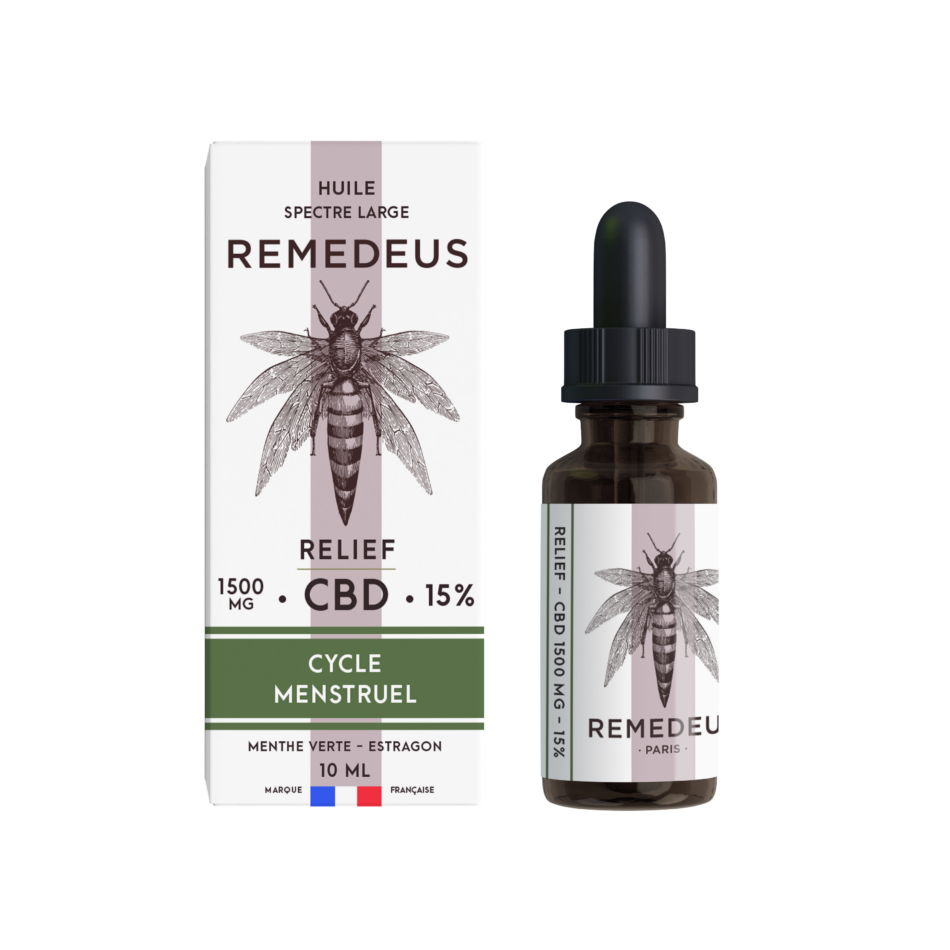 Composition
MCT coconut oil
Cannabis sativa L hemp oil and hemp extract (CBD): 15%.
Spearmint essential oil
Essential oil of tarragon
Precautions for use
Not recommended for under 18 years old, pregnant and breastfeeding women & people under treatment.
Relief
relieves cycle pains
Essential oils
SPEARMINT – TARRAGON
Traditionally known for their relaxing and antispasmodic properties, organic tarragon and spearmint essential oils help relieve women during their cycles. Relief contains a medium dosage of 1500 mg of CBD because the intensity of discomfort varies between each woman.
Content of
1500mg (15%)
A 10ml bottle of REMEDEUS contains approximately 250 drops.
3D Secure Payment
Fast and insured delivery
Hotline +33 1 71 60 48 31
Member of Synadiet