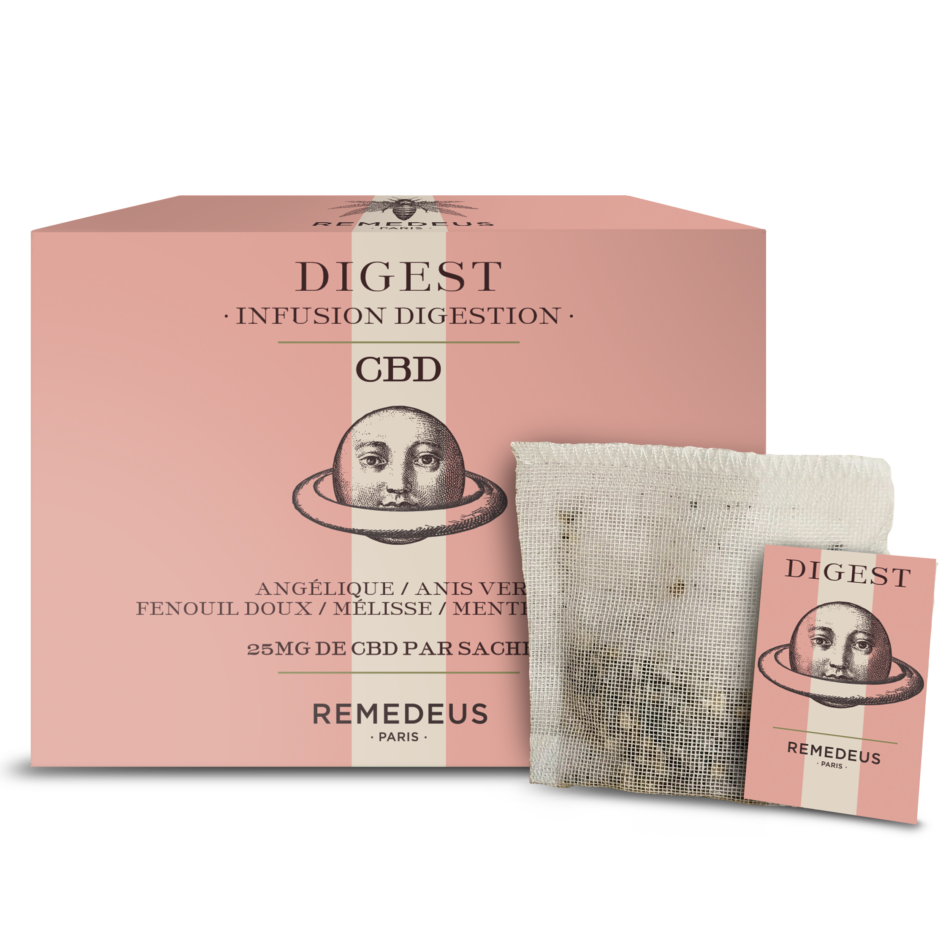 Composition
Organic Angelica 20%
Organic Green Anise 20%
Organic Sweet Fennel 20%
Organic Melissa 20%
Organic Peppermint 20%
Extracts of hemp Cannabis Sativa L Cannabidiol: 250mg
Precautions for use
Not recommended for people under 18 years old, pregnant and breastfeeding women & people under treatment.
Digest
digestion herbal tea
Organic
A delicious recipe of herbs to promote healthy digestion. Digest contains 25 mg of broad spectrum CBD in a spray to help ease digestion and relieve discomfort. The perfect herbal tea for intestinal balance and tummy comfort.
Content of
25 mg per pouch
A box of REMEDEUS herbal tea contains 10 tea pouchs
3D Secure Payment
Fast and insured delivery
Hotline +33 1 71 60 48 31
Member of Synadiet