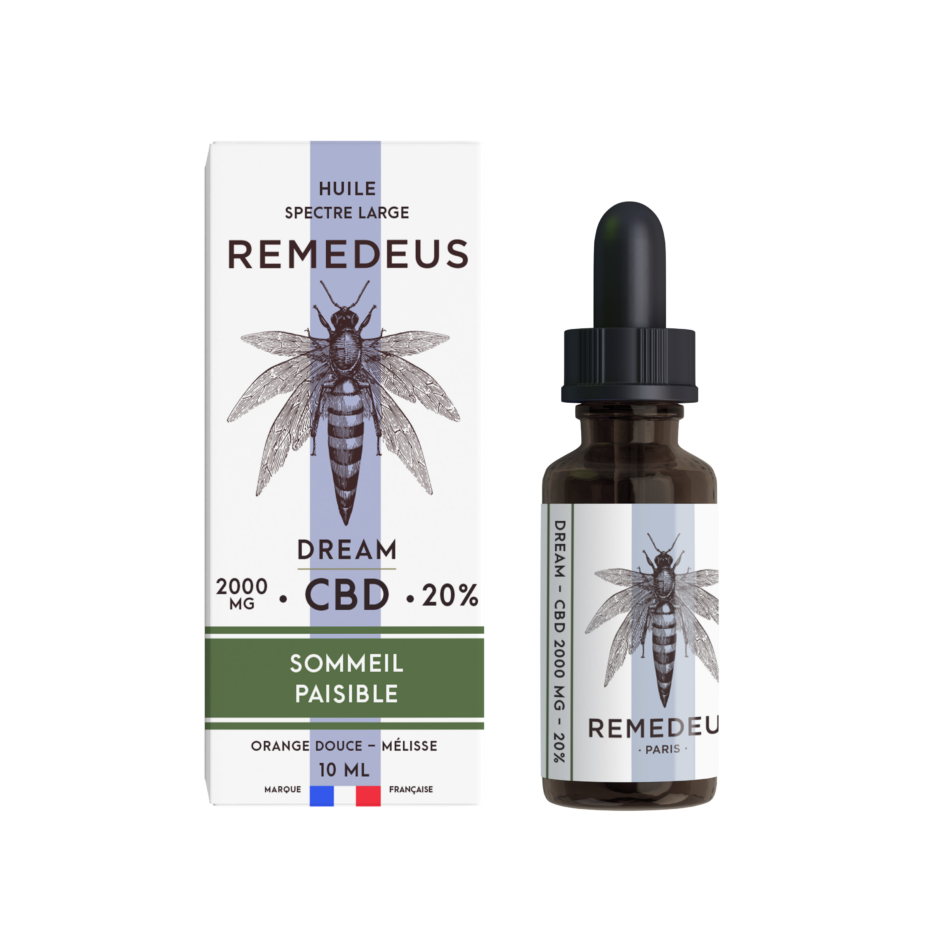 Composition
Coconut oil MCT
Hemp oil cannabis sativa L and hemp extract (CBD): 20%
Essential oil of sweet orange
Essential oil of melissa
Precautions for use
Not recommended for under 18 years old, pregnant and breastfeeding women & people under treatment.
Dream
Improve the quality of the night
Essential oils :
SWEET ORANGE – MELISSA
Because sleep is a priority to be fit and effective, Dream combines the benefits of essential oils of lemon balm and sweet orange, known for their hypotensive and soothing virtues, to help you sleep peacefully. Its high dosage of CBD (2000 mg) helps to dissipate the sources of stress responsible for insomnia so that everyone can recharge each night. It is the companion of your nights and the guardian of your dreams.
Content of
2000mg (20%)
A 10ml REMEDEUS bottle contains approximately 250 drops.
Net volume: 10 ml
3D Secure Payment
Fast and insured delivery
Hotline +33 1 71 60 48 31
Member of Synadiet