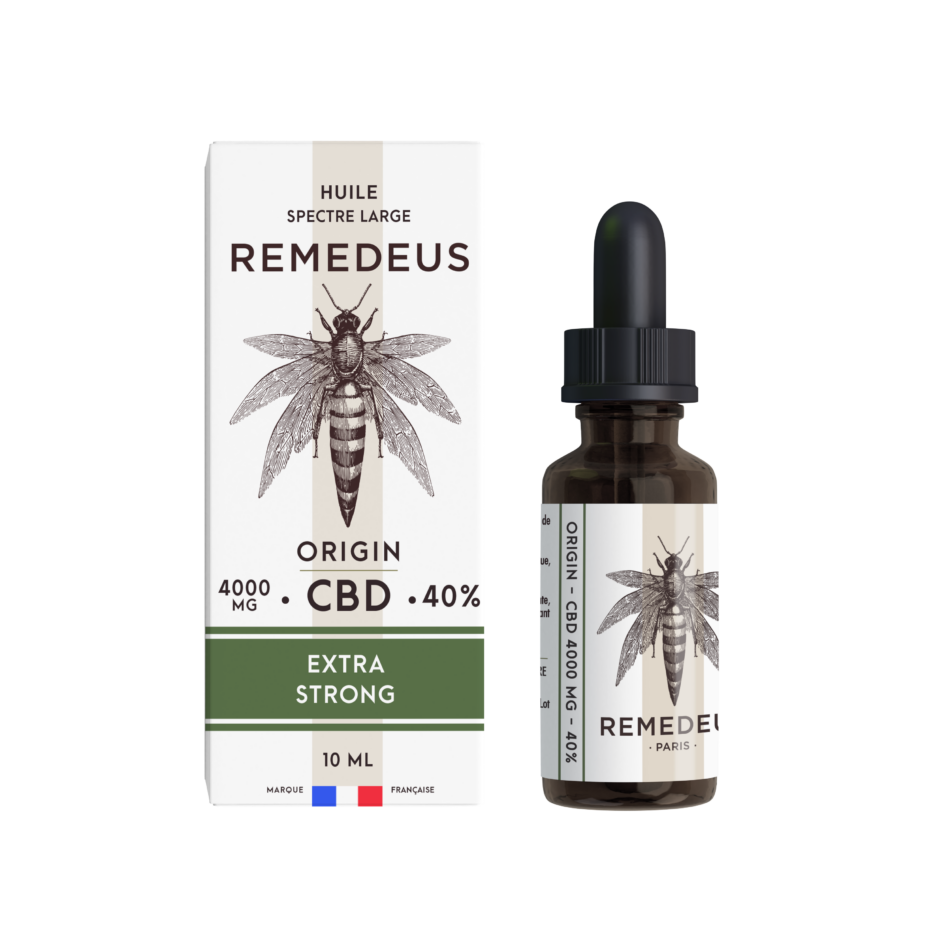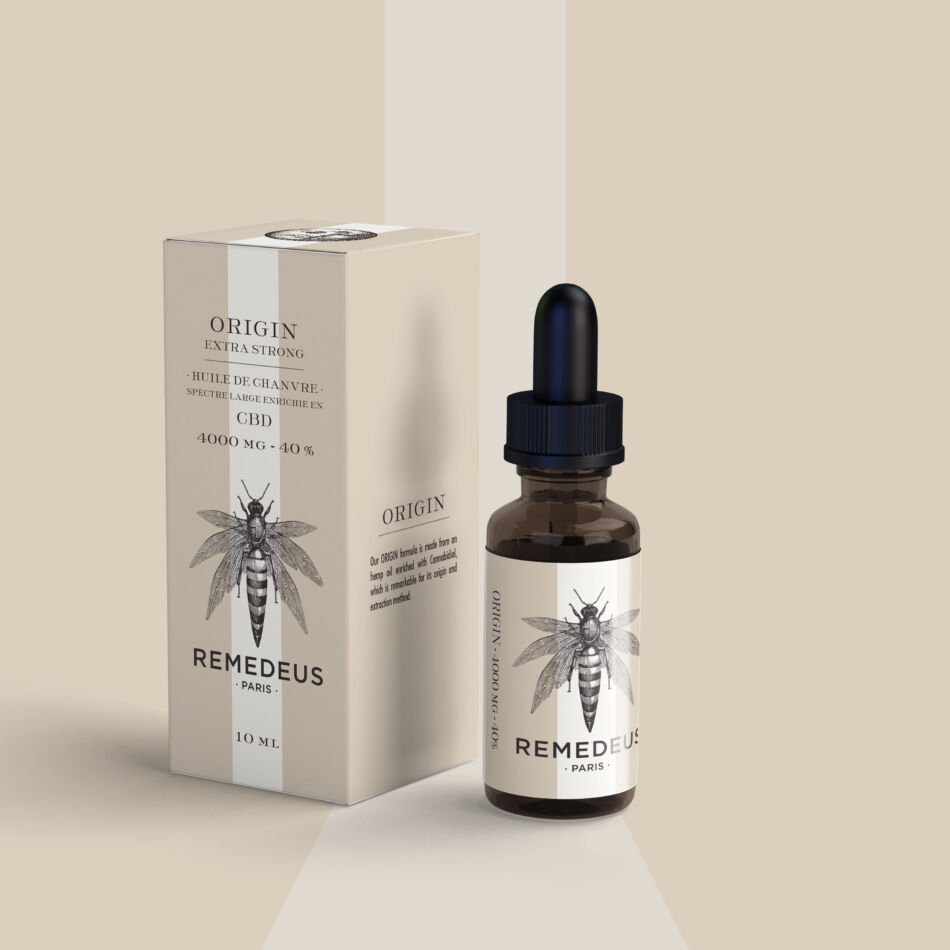 Composition
Coconut oil MCT
Hemp oil cannabis sativa L and hemp extract (CBD): 40%
Precautions for use
Not recommended for under 18 years old, pregnant and breastfeeding women & people under treatment.
Origin Extra Strong
broad spectrum
Taste
NATURAL HEMP
Our ORIGIN formula is composed of hemp oil enriched with Cannabidiol remarkable for its Swiss origin as well as its supercritical CO² extraction method. It is intended for people initiated to CBD and who have personalized use of it.
BROAD SPECTRUM means that many cannabinoids other than CBD are present in the formula to create the surround effect, which means that the different molecules of hemp interact better with the body and increase the effect of each of them when combined.
As coconut oil is neutral, ORIGIN has the taste of natural hemp.
Content of
4000mg (40%)
A 10ml REMEDEUS bottle contains approximately 250 drops.
Net volume: 10 ml
3D Secure Payment
Fast and insured delivery
Hotline +33 1 71 60 48 31
Member of Synadiet